Welcome to outventure by wilsøn photographics!
"What is outventure?" I hear you ask. Well ….. it's hard to explain ….. and not.
Here goes …..
Outventure. We've been landscape photographers for a long time (wilson photographics) but that whole time outdoors seems to have instilled something else, a love for just being outside and having a good time. We're never happier than when, whatever it is we're doing means, we're outside (come rain or shine). It seems to have bled through into our whole lifestyle.
Our clothes are all "outdoorsy" (another word we llike), we have mountain bikes, we holiday in "outdoorsy" places, we love mountains and hills, beaches and coves, lakes and tarns. We like to get wet and dirty. We like to explore new places. We have a collection of rucksacks. We do "outdoorsy" things like landscape photography, scrambling, hiking, mountain biking, sport, running, etc. (in that respect we can be quite sickening, lol).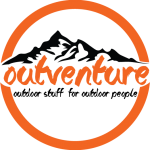 In short, we do outdoor stuff for outdoor people.
We're not unique, you probably all know several friends like this, but we were struggling for a word to describe the lifestyle ….. outdoors adventuring ….. hang on ….. hold the door ….. wait a gosh-darn minute ….. outdoors adventure?….. outventure!!!! (no-brainer)
We're going to bring you our outventuring exploits and thoughts. Tell you what we do and take you there through our photography. Welcome aboard.
Follow us on social media here …
….. and, if you feel like it, get outside and have your own "outventure" !!
why the devil not 🙂